Hamlet Paper Mache Heart, Art, Pink, Decoupage, Upcycled, In My Heart of Hearts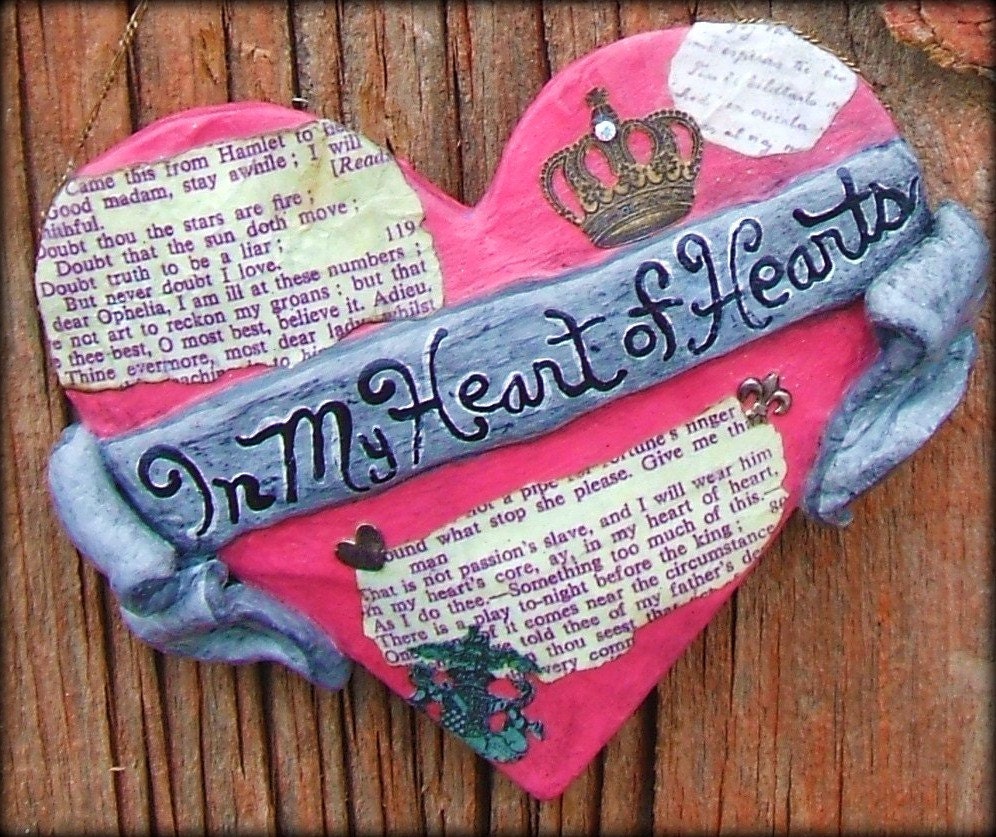 "...I will wear him in my heart's core, ay in my heart of heart, As I do thee...." from Shakespeare's Hamlet
I crafted this handmade, original & one-of-a-kind
heart art piece from up-cycled cardboard, newspaper & wheat paste. Inspired by Hamlet ~ painted it & decoupaged scrappy papers & applied metal charms. oh and one re-purposed rhinestone on the crown. Hang it by the re-purposed necklace chain.
Give your heart~mate an original & handmade valentine or inspire your inner bard & art appreciator.
The heart is approximately 5" wide x 4" high & is about 7.5" from chain top to heart bottom.
One-Of-A-Kind & Signed.