Wrap it up - Hand-decorated Recycled Jewelry Gift Box - Organic Decoupage - 5 x 7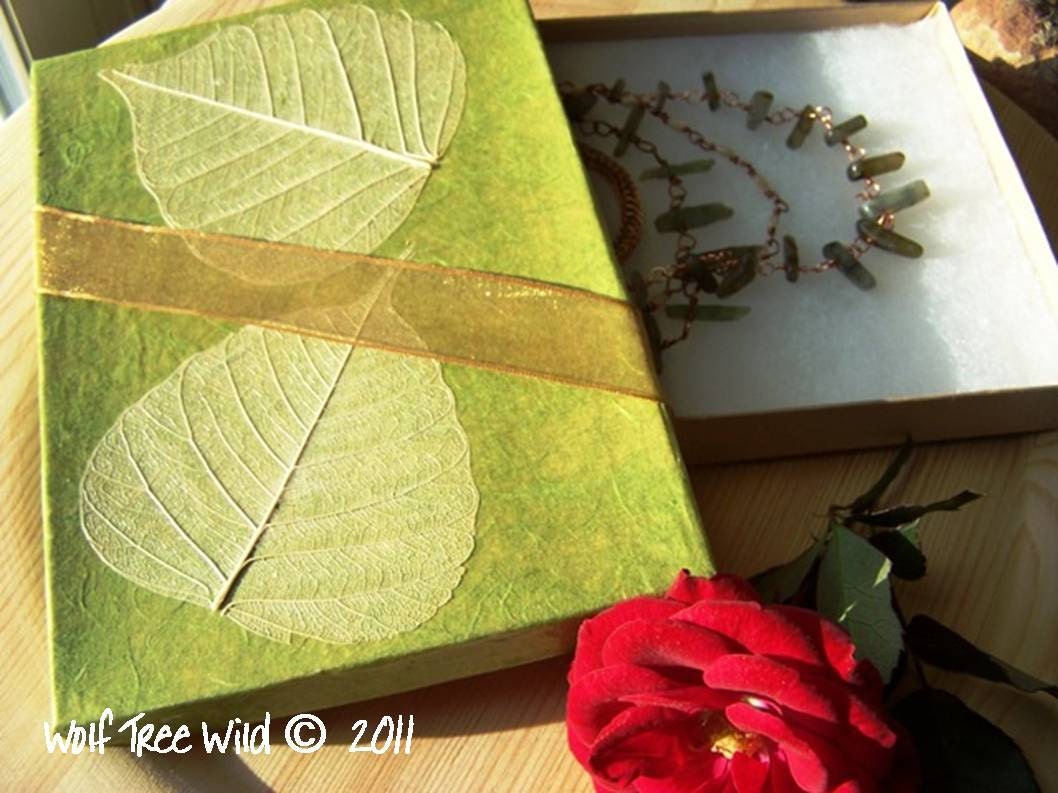 Do you need one-of-a-kind gift wrapping for your special jewelry gift? Want to go a little greener this holiday season? This large 85% recycled gift box is for you.
I decoupaged each of these 100% post-consumer recycled kraft boxes in recycled sage green tissue paper and repurposed natural skeleton leaves and ribbon. Each 5 x 7 x 0.5 inch box is filled with non-tarnish synthetic cotton (that and the decoupage medium are the 15% non-recycled portion) to keep your jewelry gift shiny and bright.
This is the largest box currently available, ideal for full jewelry sets, large necklaces, and sun catchers. Contact me for other sized boxes or for the best fit for your jewelry selection.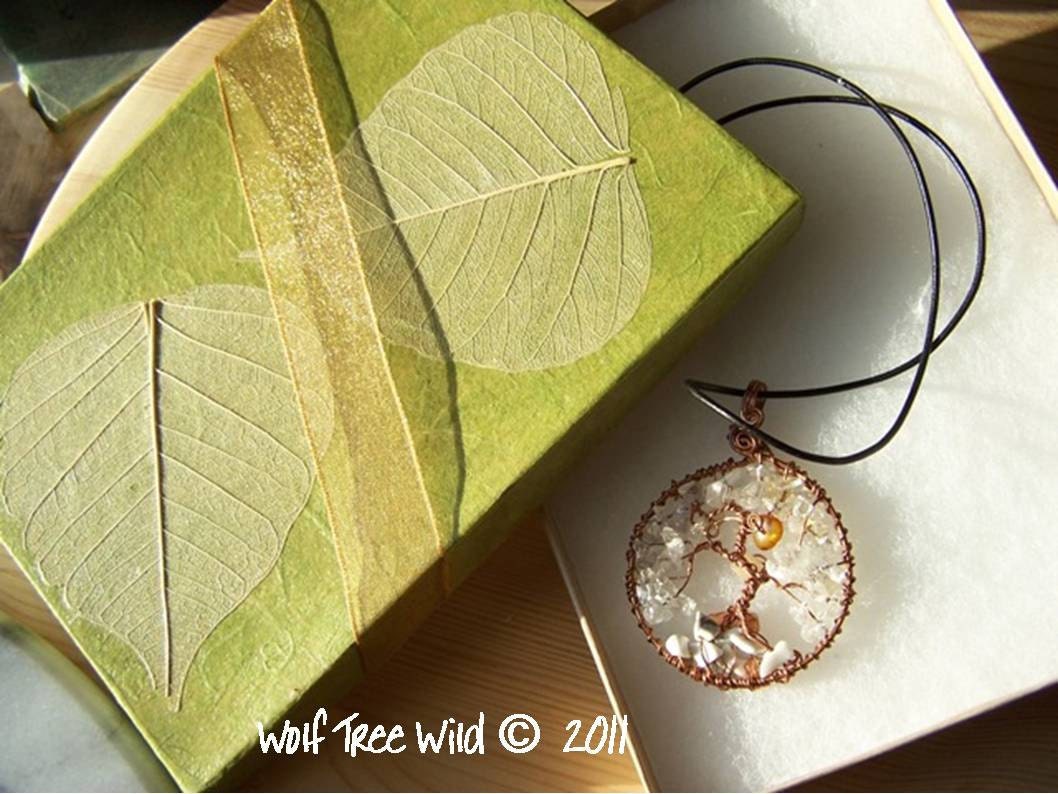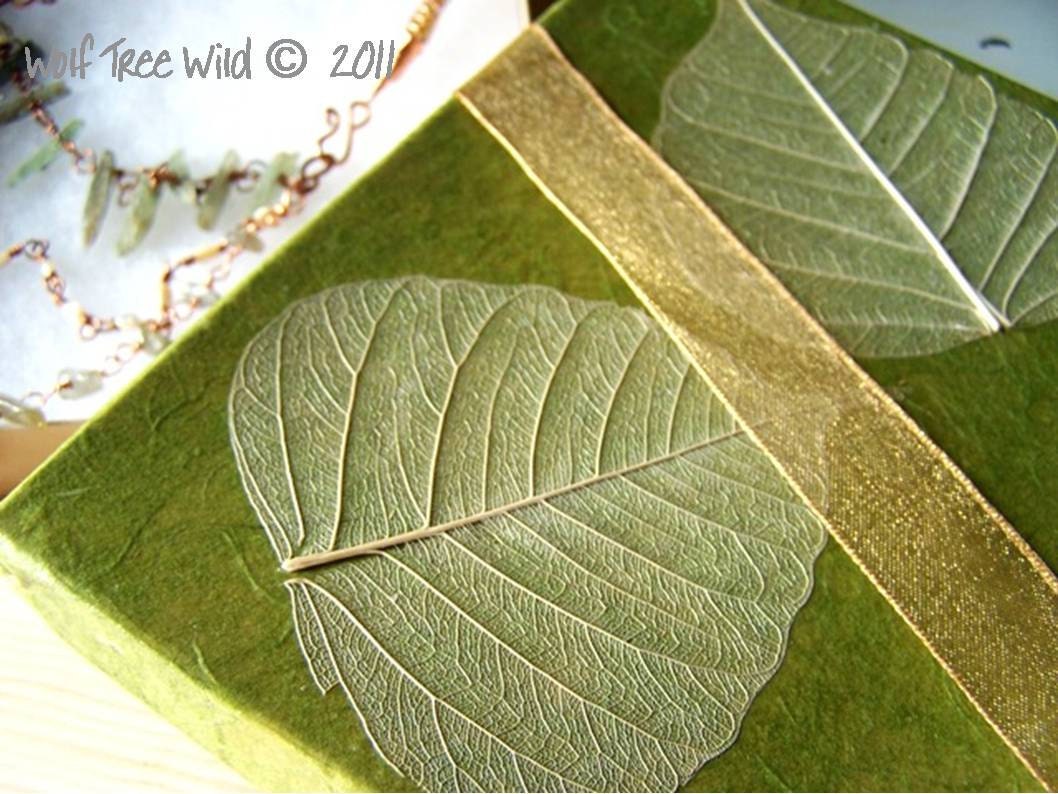 Shop:
RubysRelics