Upcycled Map Box Turquoise Storage Shabby Chic Europe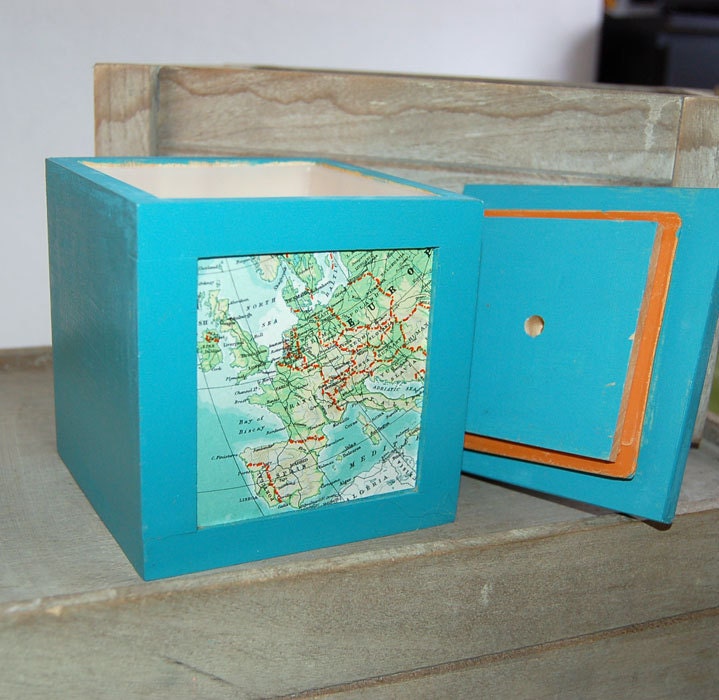 Wooden Upcycled storage box, painted turquoise with a european map decoupage front. Sealed with 2 layers of varnish.
The box has a removable lid and a plastic box insert so can be used to store anything from coffee, sweets to buttons, bits & bobs, money etc . . or just as a great decorative piece
Box measures 5.5" tall and 5" each side.